There was a time in my life when I really struggled in my relationship but didn't know why. It didn't matter what I tried, I couldn't fix it. No matter how much effort I put in, how much I exhausted myself, how much I hoped and suffered, I just couldn't get the love I craved.
Maybe you can relate …
Are you struggling to feel happy, safe and loved in your relationship and trying to fix it but just don't know what's wrong?
Do you feel alone and unsupported in your relationship and don't know how you can change it?
Are you sick of having the same arguments with your partner over and over again without anything changing or being resolved?
Does worrying about the state of your relationship exhaust you and take you away from other areas of your life?
Are you so done with feeling unhappy in your relationship while it looks like everyone else has hit the relationship jackpot?
If so, I'm really sorry. I know how much distress this causes. I know how much you're hurting because ...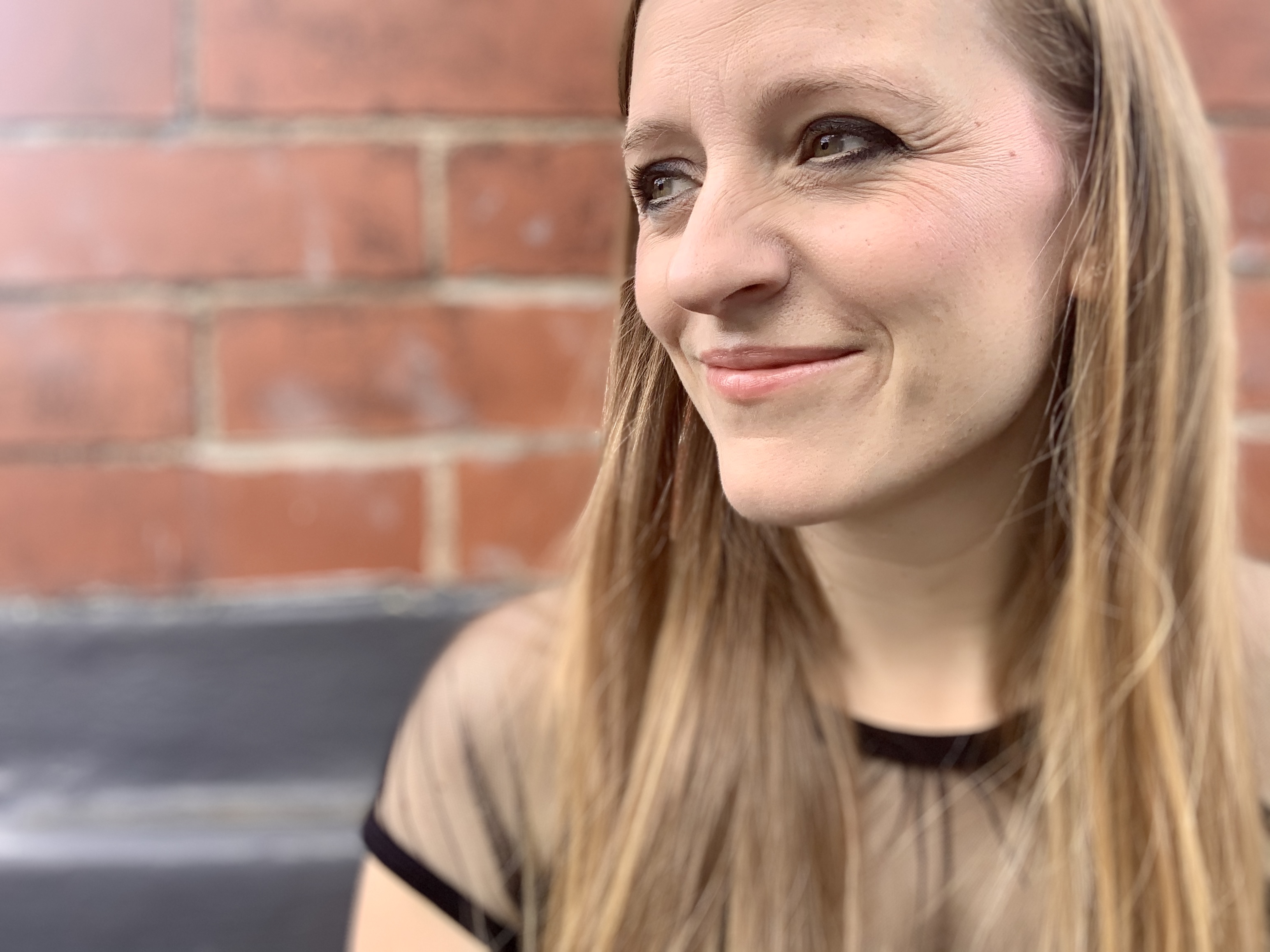 I have been there ...
I used to see my friends being all happy in love, having romantic weekends away and doing everyday things as part of a team. They had fun, passion and romance. They felt safe in their relationship and truly trusted their partners. 
I, on the other hand, felt utterly alone and miserable. It was all down to me. I was fighting for the relationship and completely drained myself. I couldn't really understand why I was hanging in there when I felt so unwanted and unloved by my partner but I stayed anyway. And felt ashamed for it.
Every time I tried to get closer, my partner would pull away. Every time I opened up and tried to get closer to him, he would close down or push me away. It felt like my heart was breaking over and over and over again. 
My relationship was failing but I was unwilling to give up. I felt that we could have something really special and that if I figured it out, we could make it work. And so I started to learn everything I could possibly learn about healthy relationships and all of a sudden, my struggles made sense.
I identified a number of components that would make or break a relationship. Not surprisingly, we didn't have these components in our relationship but we learned about them and practiced them until our relationship improved dramatically. It was unrecognisable within only a short time!
I now want to share these components with you so you can also understand why you are struggling in your relationship and finally address it in ways that will target the actual problems and finally get you closer to getting the love you need.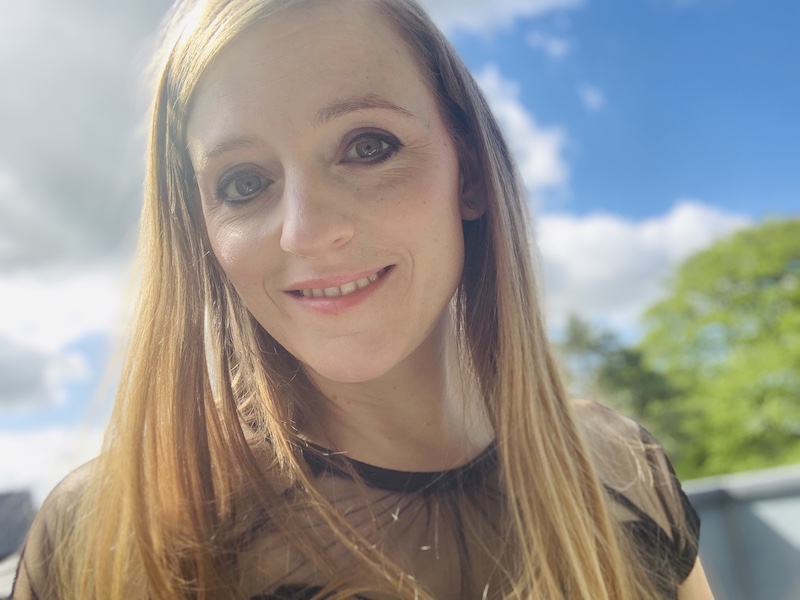 What Really Causes Our Relationship Problems
This course is a collection of lessons on the main components that cause problems in our relationship and they aren't about communication, finances, kids and sex, as so many would like to believe. I don't deal with superficial issues.
I address the core issues and their root causes because I sought lasting change for myself and my relationship and that's what I want for you too. Because what's the point if the problem just moves around but doesn't really get fully resolved?
So here's my offering to you!
It's something I have spent thousands of pounds and thousands of hours of reading, studying, practicing and working on and it's all coming to you bundled up nicely and neatly into bite-sized lessons that are easy to understand but give you big insights into your relationship struggles.
It's Your Relationship Reality Check!
Let's Have a Look at Your Lessons: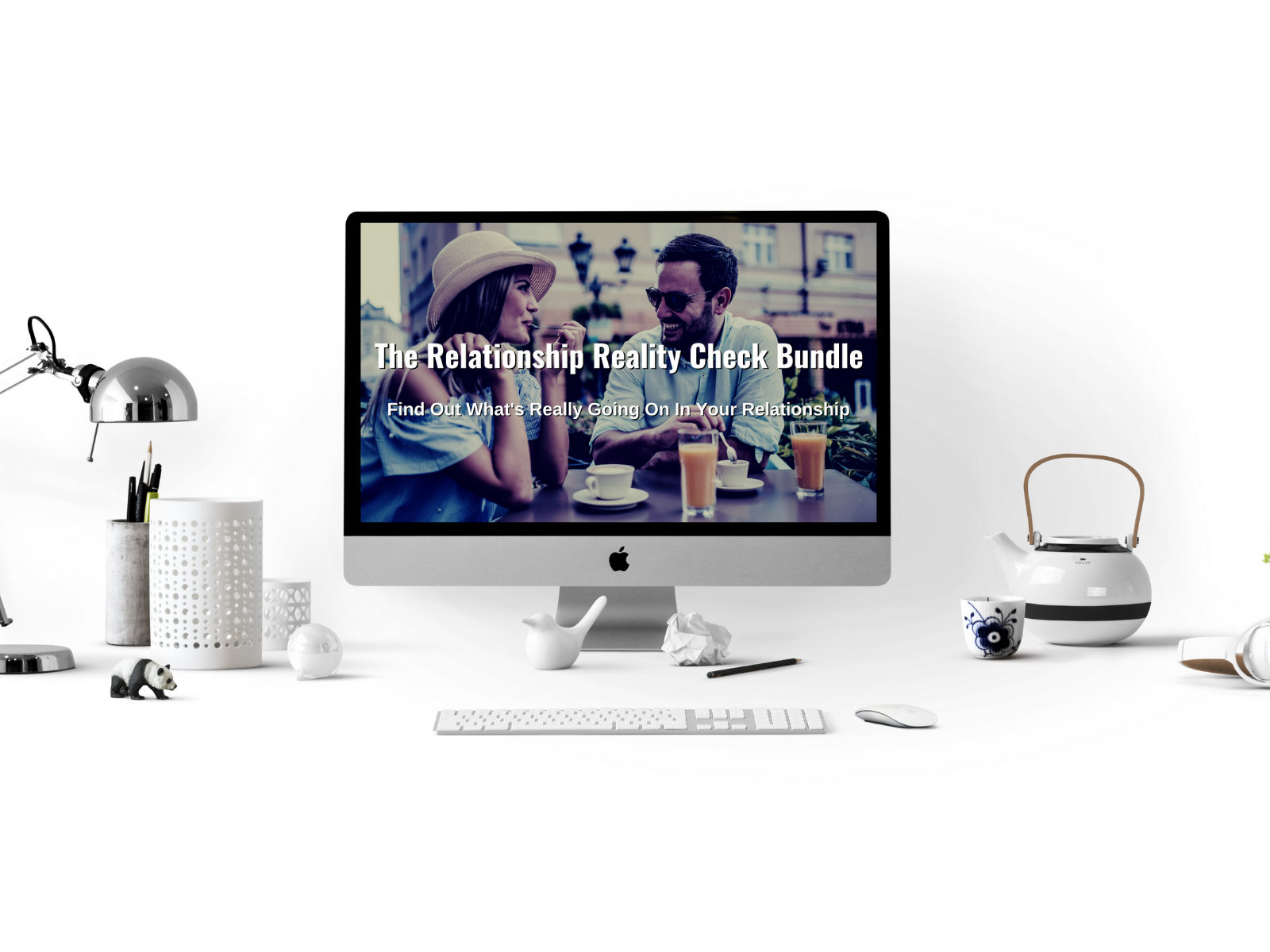 What's In It For You?
✔ establish which deadly dynamic is ruining your relationship for you and find out how to stop it
✔ identify codependency in your relationship and begin to tackle the distress it causes
✔ find out the real reason why you tolerate abusive behaviour in your relationship
✔ understand your relationship cycles and find ways to break these dysfunctional patterns
✔ find out the roles we automatically slip into that create the biggest drama and conflict in our lives and how to escape this trap
✔ learn a new way to communicate your feelings and needs in a way that will be received well by your partner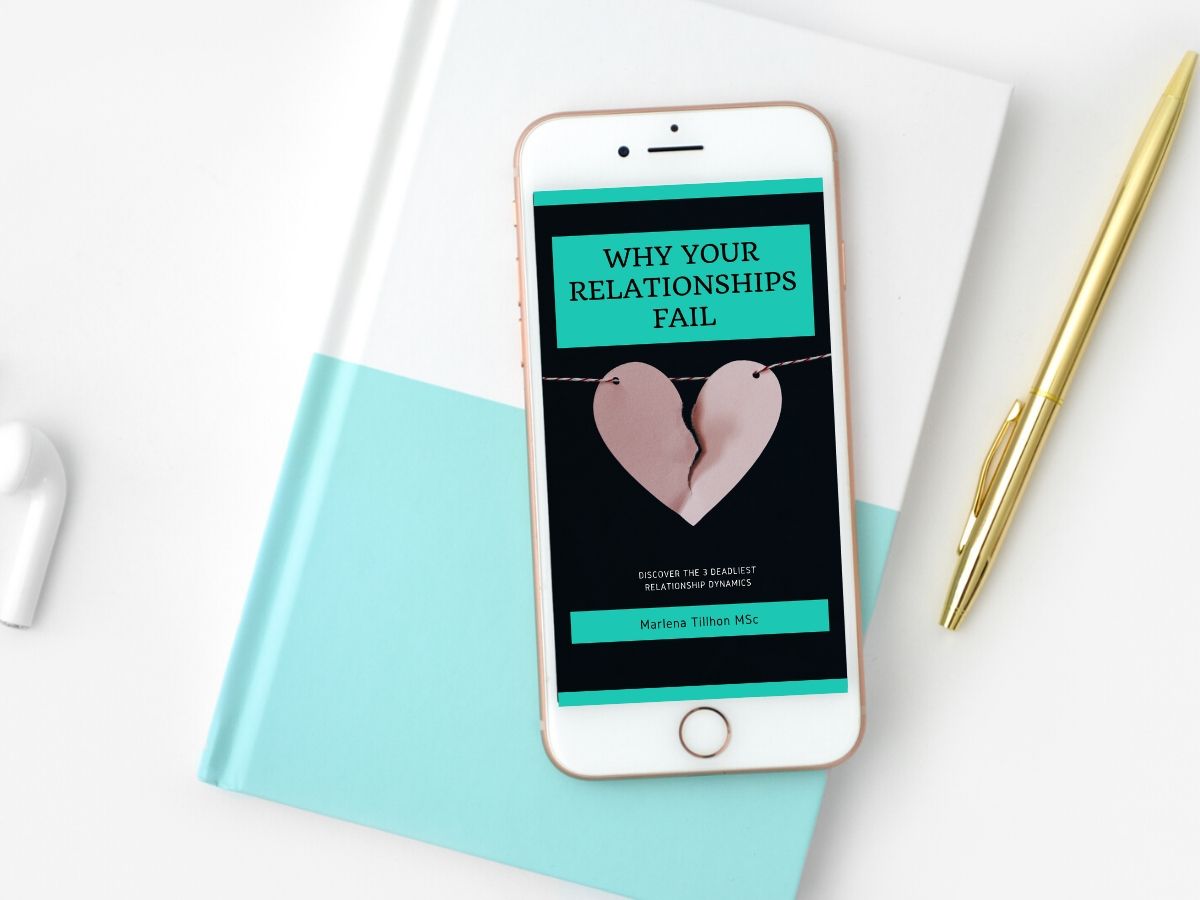 3 Deadly Relationship Dynamics
What's your relationship dynamic? Don't know? Don't worry, most people don't.
But that's exactly why their relationships fail.
In this exclusive book, I am sharing the 3 deadliest relationship dynamics with you so you can take action before it's too late.
There are simple things we all do that seem normal to us but, in fact, have detrimental consequences.
You need to learn about them now so you can end them and watch your relationship improve.
The Real Reason You Tolerate Abuse in Relationships
So many people wonder and ask why they accept their partner's abusive treatment.
In this video, I am sharing with you the real reason why we stay and don't leave a partner we know we should leave.
And the reason is definitely not because 'you're weak' - you're not!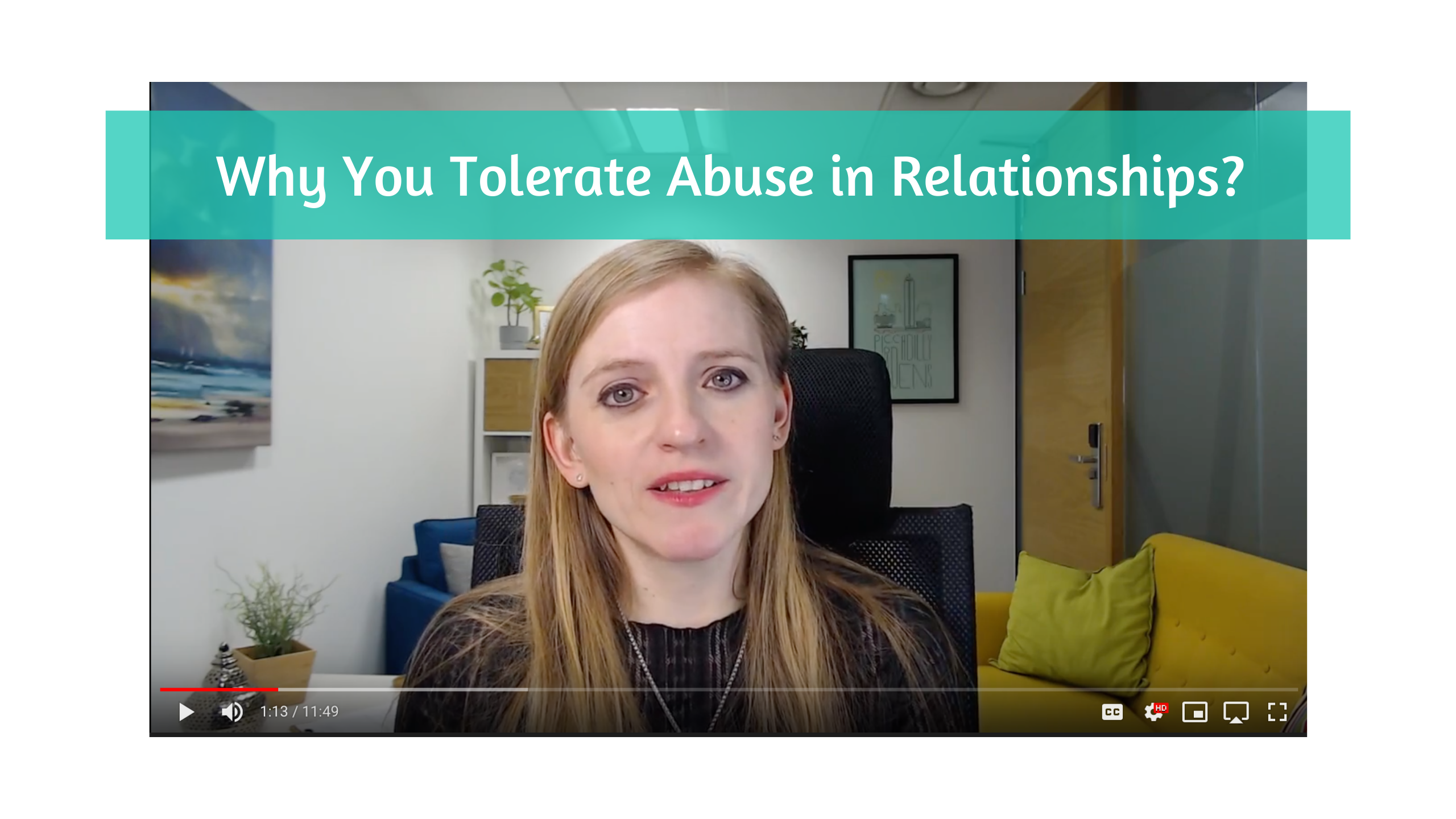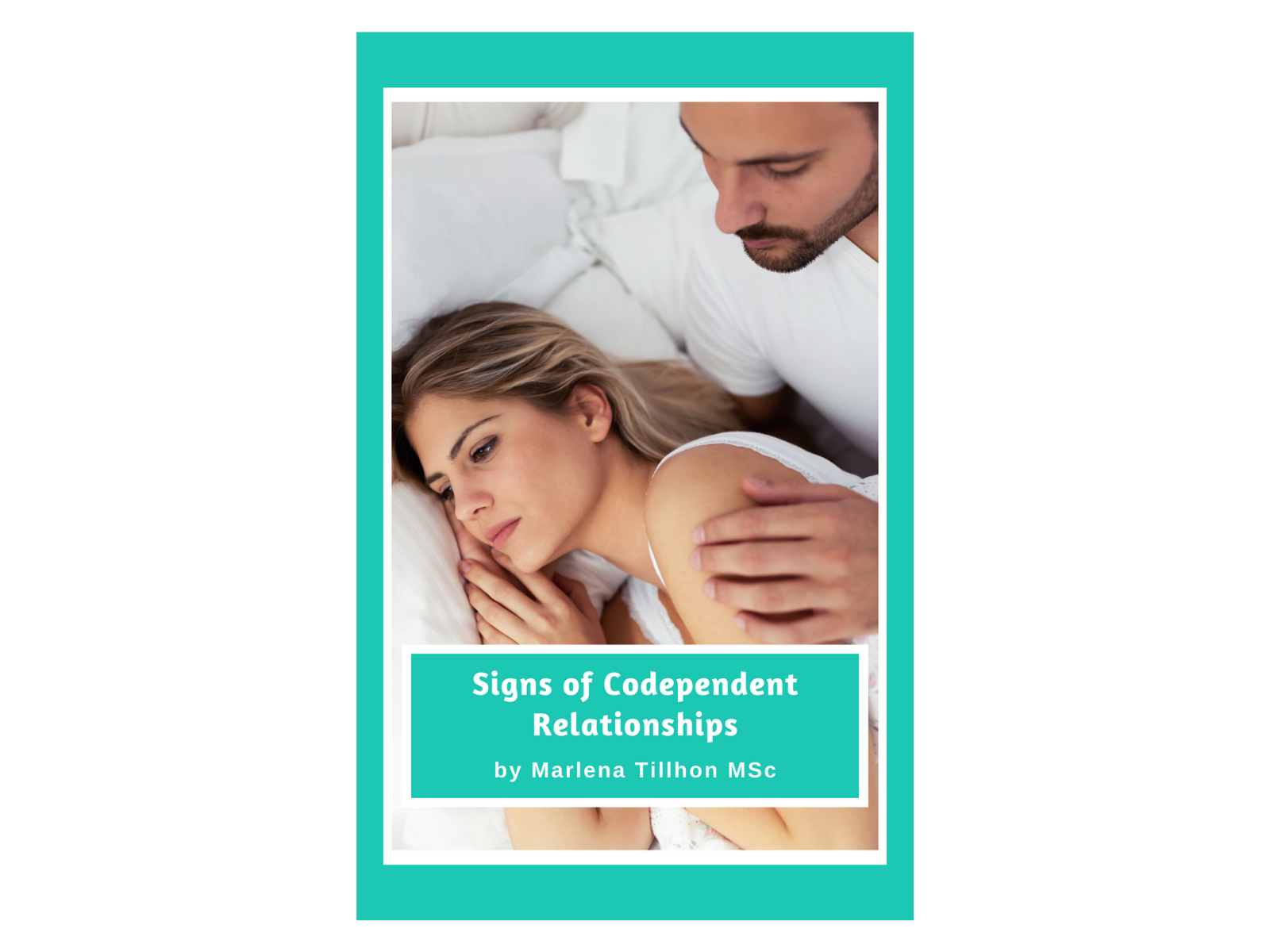 Signs of Codependent Relationships
Codependent is a term that's thrown about a lot but rarely ever understood in a relational context.
You can be in a codependent relationship without there being any narcissism, addiction or abuse being present.
Signs of codependency are often much more subliminal. I am sharing them with you to check for them in your relationship because codependency will wreck your relationship - there is no doubt about that.
Find out about these little known signs now.
NEW Bonus Addition! Gain more self-awareness by working though the Codependent Relationships Workbook!
Why We Repeat Painful Relationship Cycles
So many times we leave an unhappy relationship only to find ourselves in another unhappy one.
We usually blame our partner and try again with someone else only to experience the same distressing cycles.
In this video, I explain why we repeat these painful relationship cycles and what we can do about it.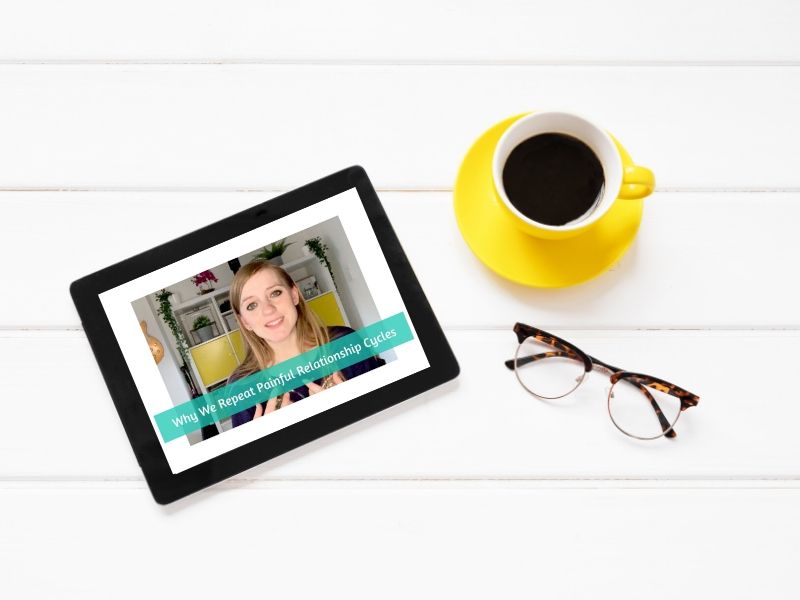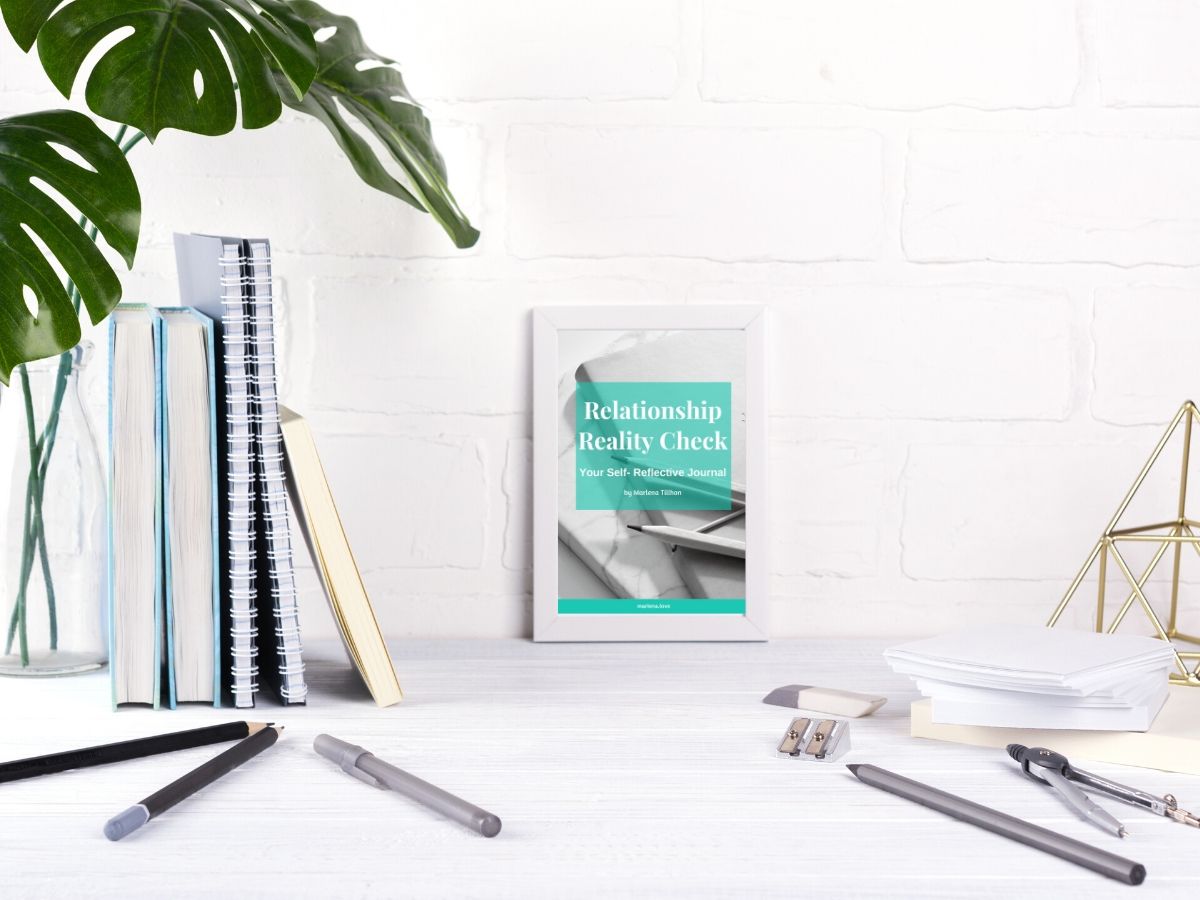 Get Clarity with Your Reality Check Journal
I created an empowering journal as an exclusive bonus for the Relationship Reality Check course to help increase your self-awareness and apply all the lessons to your personal life so that you can find practical solutions to your problems.
Vital Relationship Lessons
Ever wondered why you can't relax with your partner around or why every time you want to get close they create more distance?
Or maybe you've always wondered you react to each other the way you do or why you feel like your have to walk on eggshells all the time?
I have addressed all the most common relationship complications and issues in some vital relationship lessons we all should have been taught at school. What a difference that would have made!
BUT it's not too late for you!
Learn everything you need to know about relationships that will make a BIG difference to knowing what's going wrong in yours.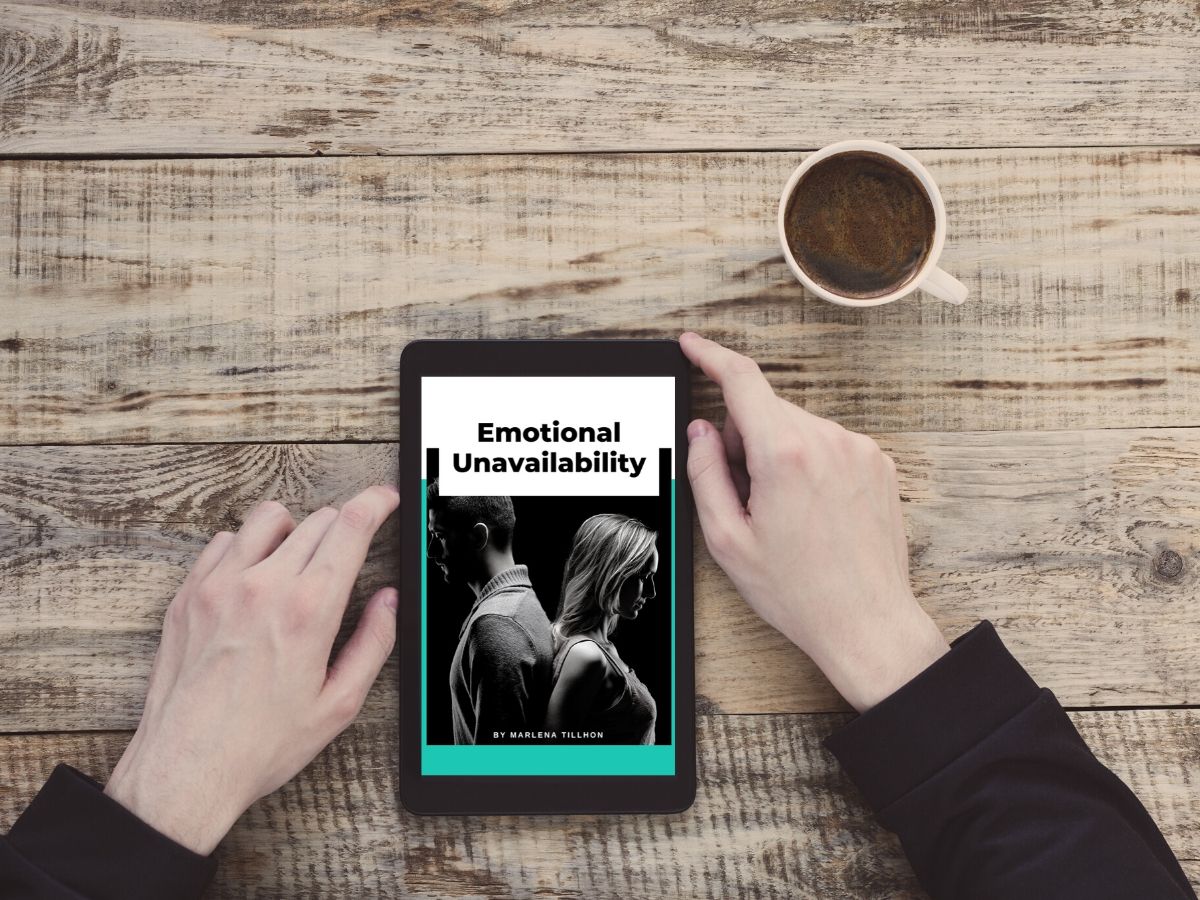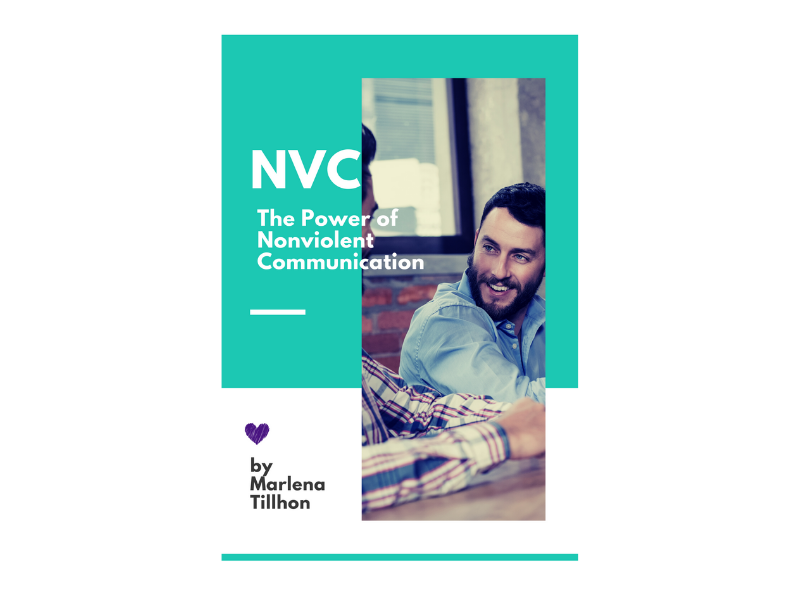 Unleash the Power of Nonviolent Communication
Sometimes it hard to find the words. We're upset. We have lots of uncomfortable feelings swirling around inside of us and we just want the pain to stop. It's the perfect scenario for yet another bust up. More disconnection.
Let me show you how to break this destructive cycle with the power of nonviolent communication.
You will learn to better connect to your own feelings and needs and explain them in a way that doesn't lead to yet another almighty row.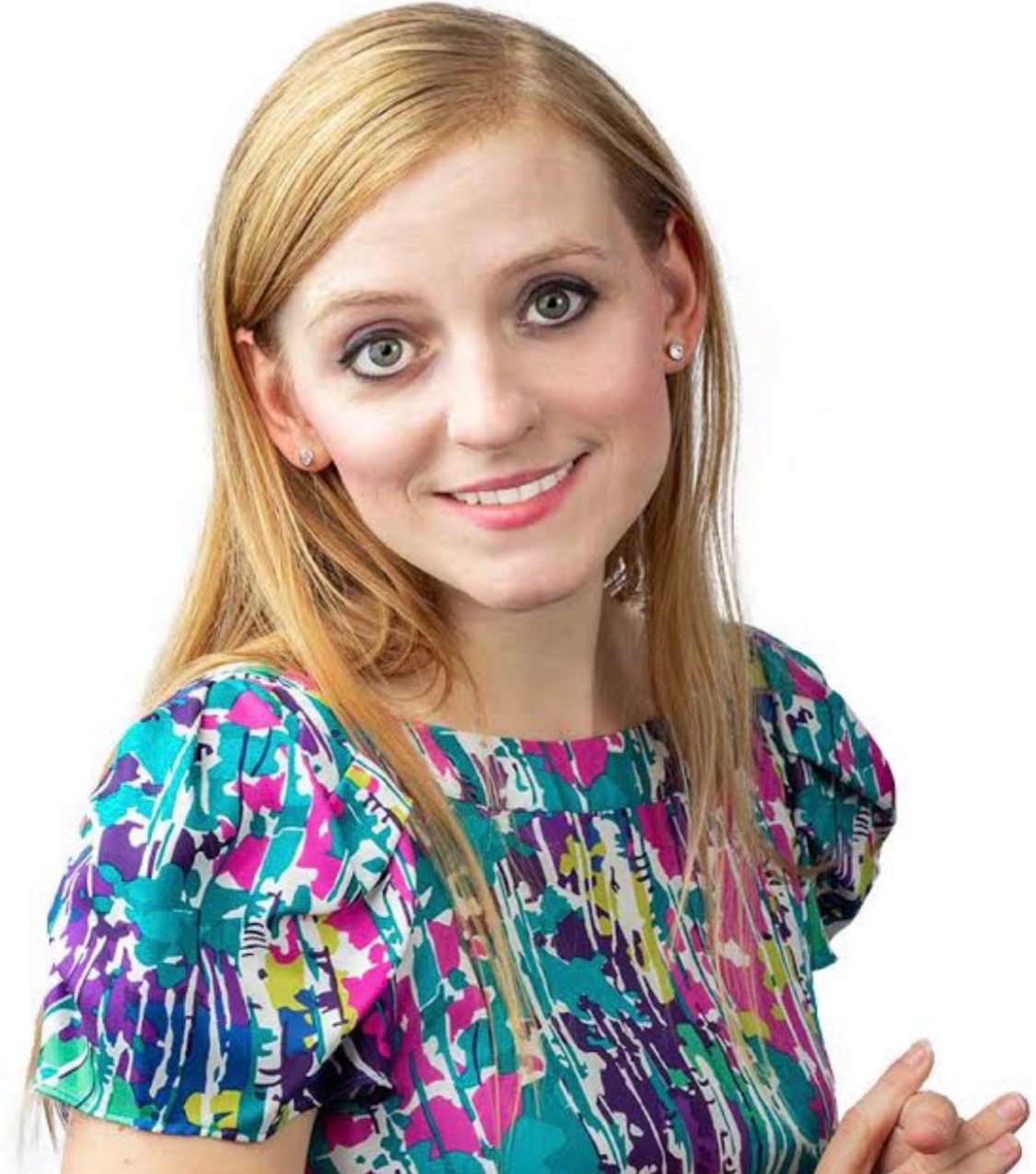 Hi, I'm Marlena
As I relationship educator and codependency expert, I am faced with relationship problems on a daily basis. This has allowed me to establish a framework for working with couples of all backgrounds and sexual orientations that helps people understand their struggles with clarity and compassion.
From that angle, we are then able to come up with solutions that actually work in our modern relationships.
I have created this course to help you understand what is going on in your relationship by outlining several love blocks and dysfunctional dynamics, codependent patterns and unhealthy relational cycles.
The knowledge in this course usually takes many, many months, if not years, of therapy to gain. I'm certain that you will greatly benefit right now from learning my biggest relationship insights contained in this course.
This will allow you to work towards effective solutions and give you greater peace of mind so that unlike me, you don't have to waste years of your life and lots of money on ineffective solutions that simply don't dig deep enough.
Let's do this!
With Love, Marlena
Your Questions Answered
Who is this course for?
The Relationship Reality Check is for anyone who is struggling in their relationship but unsure why. You may have tried couple's therapy, workshops, internet searches or books but nothing has really helped. That'a because people usually only scratch the surface. This course points you towards the core issues in our relationship and by doing so allows you to address the real cause of relationship distress.
What does this course include?
The course contains information on relationship cycles, patterns and dynamics. It addresses codependency in relationships and also offers you an opportunity to learn how to talk about your feelings and needs in an effective way that usually results in you getting what you want.
How do I gain access?
Click the buttons, check out and gain instant access. There's no more time to waste, right?
What if I'm not happy with this course?
Should you not be happy with. this course, please email [email protected] to request a refund by stating what you are dissatisfied with. This will allow me to improve and update this course.
Can I do this alongside therapy?
YES! Therapy is a great way to get special and focused attention. This course will provide you with plenty of thought-provoking material to increase self-awareness, which you can take into therapy and explore in more depth there.
You can also work with me directly by visiting marlena.love/connect or by joining the EMPOWER Codependency Recovery Program right here at the Love with Clarity Academy (click on My Courses to find it).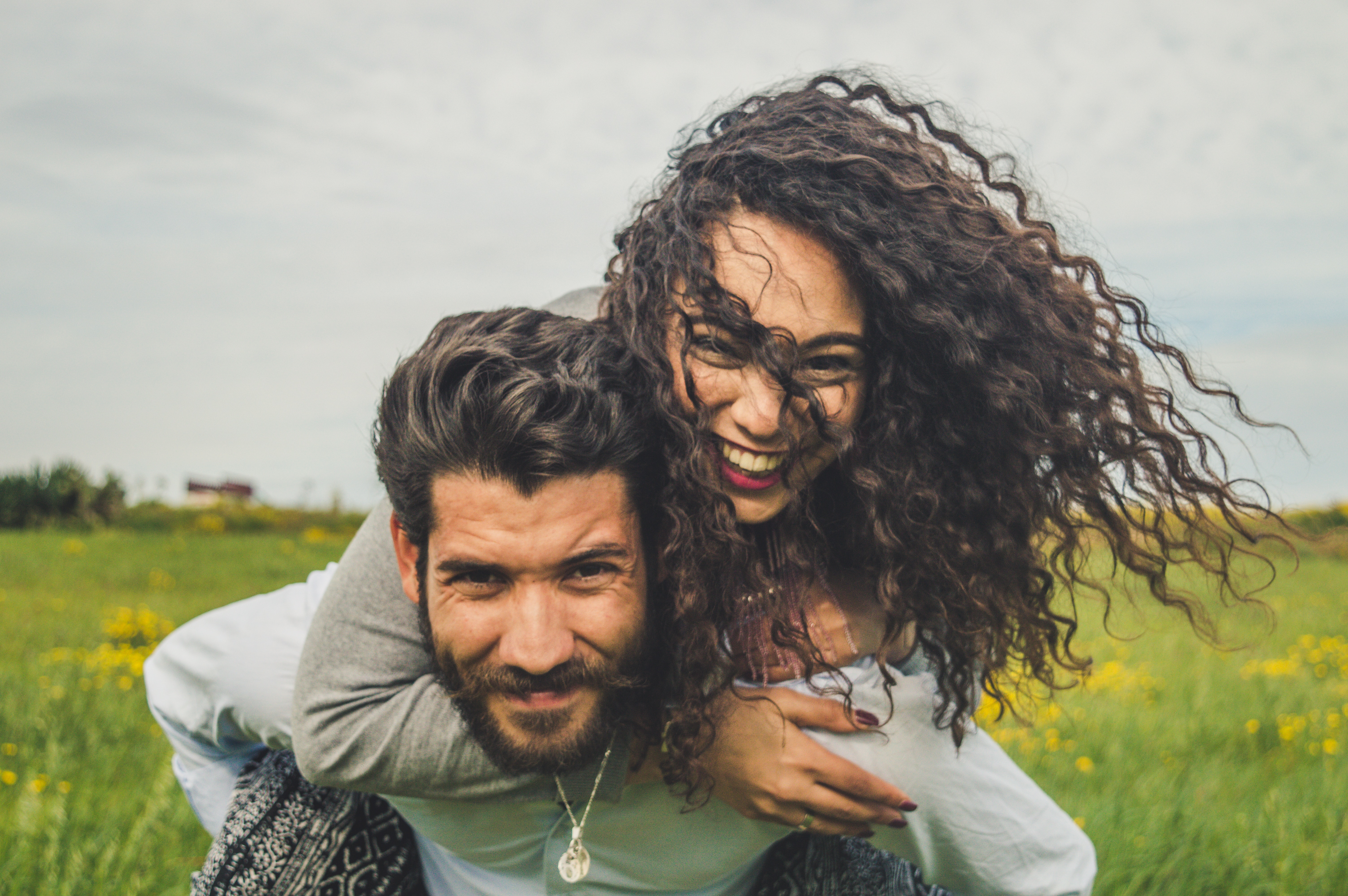 Always remember that you can get the love you need.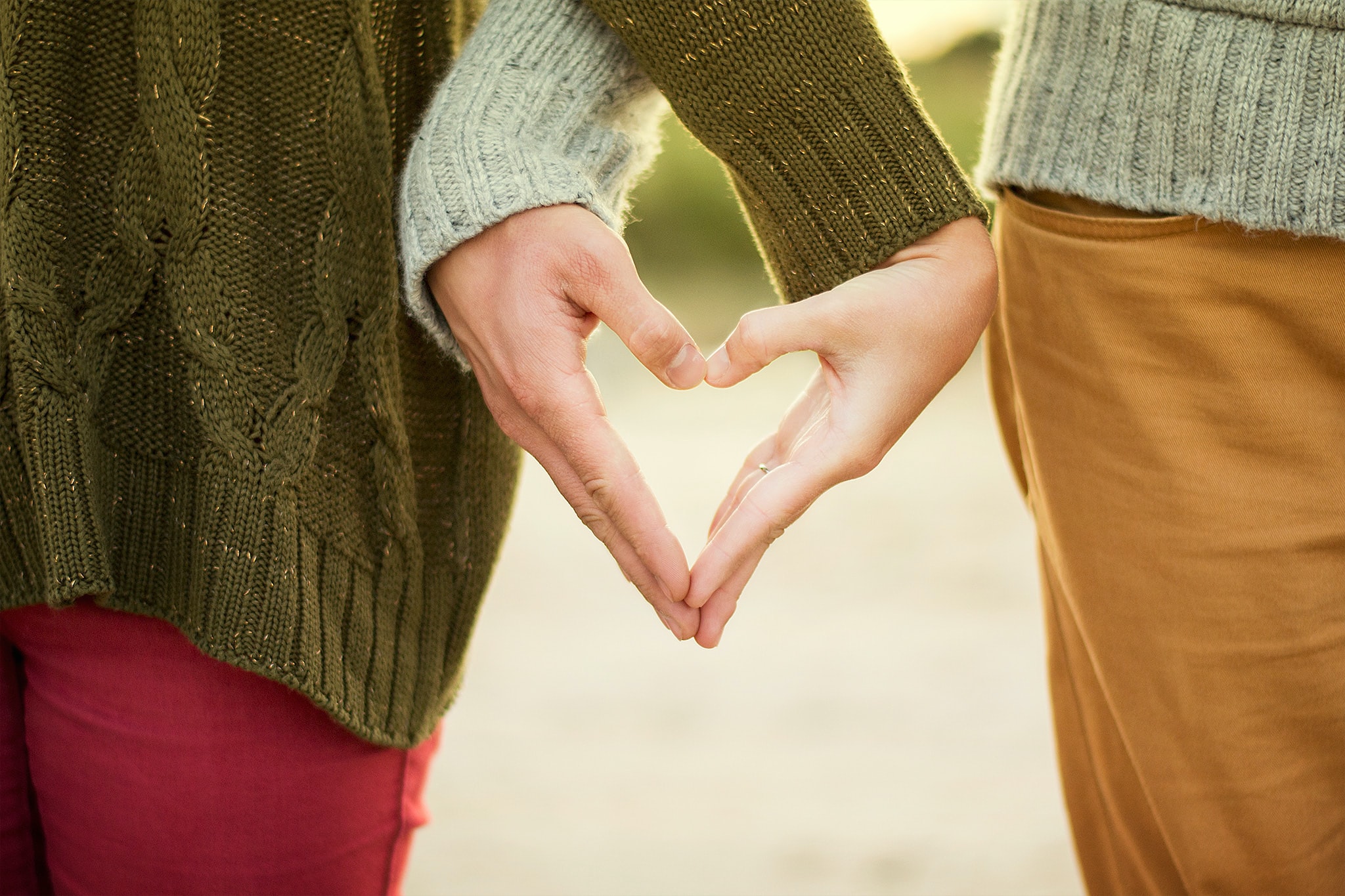 My work is suitable for couples of sexual orientations.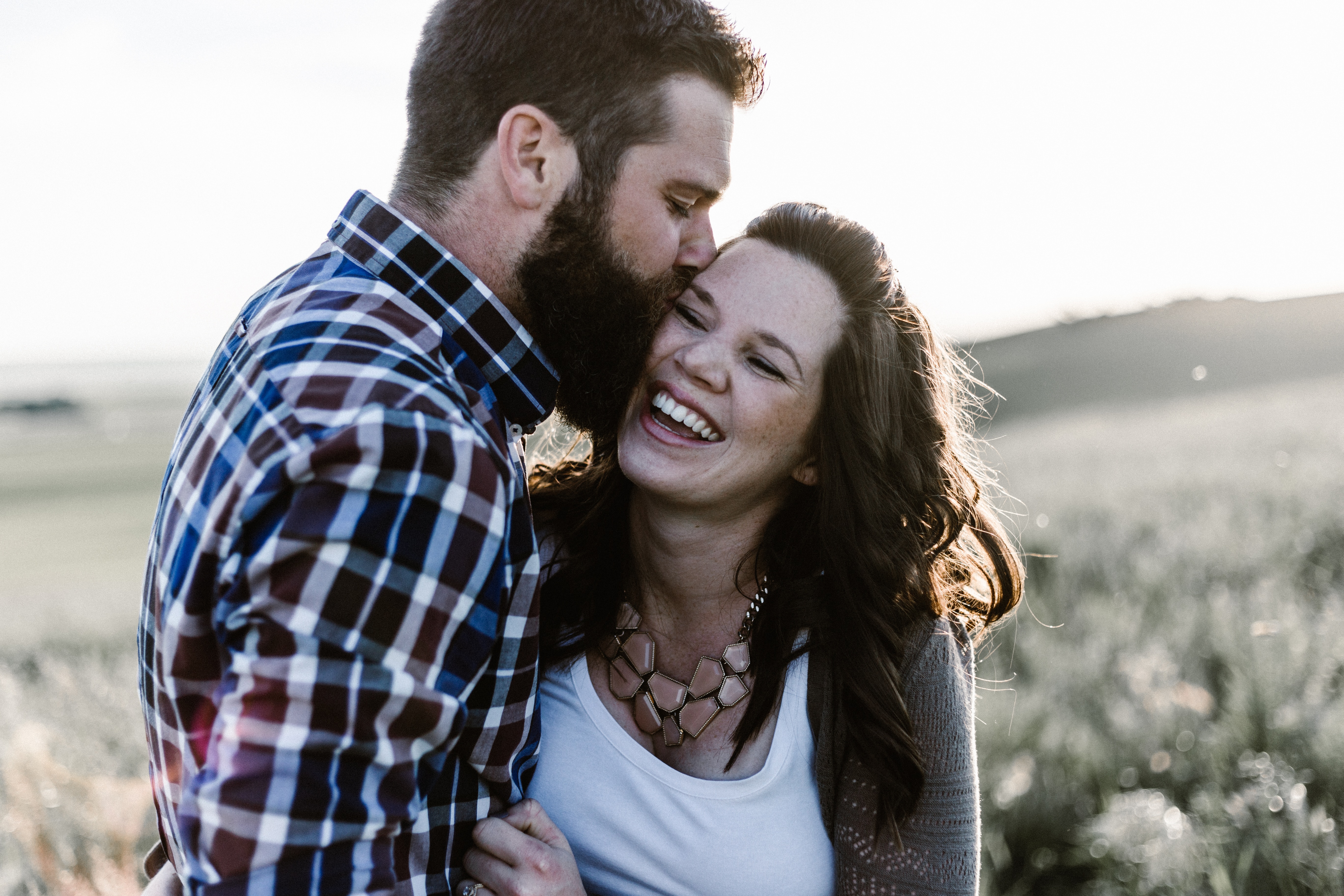 Past Trauma Is Not a Life Sentence
Let me show you how to change in empowered ways.
Imagine How Much Better You'd Feel If You Had
♥ less emotional distress and more peace of mind knowing exactly what is really causing trouble in your relationship 
♥ a targeted focus on what issue to address to bring some love and harmony back into your relationship
♥ greater insight into healthy relationships so you can steadily improve yours 
♥ more understanding of your partner's and your personal challenges so it's easier to break the cycle of emotional reactivity
♥ fewer fights and more win-win solutions with a new way of understanding and talking to each other
This Is Possible For You!